The Humboldt Forum's architecture stands out due to its contrast between Modernity and Baroque
Architecturally, the Humboldt Forum is characterized by the contrast between contemporary elements and the reconstructed Baroque facades of the Berlin Palace, destroyed in 1945 and demolished in 1950. From the eighteenth century onwards, this building – built according to a design by architect and sculptor Andreas Schlüter – has been regarded as one of the most significant secular buildings of the Baroque period north of the Alps.
Differences that connect
Its reinterpretation by Italian architect Franco Stella links tradition and modernity. The building reflects not only the breaks in the site's history, but also points to the theme of connecting differences that will be the leitmotif of the Humboldt Forum's programme.
Modern architecture and reconstruction
On the side facing the Spree, the building will feature a modern facade. The three Baroque palace facades overlooking the Lustgarten, Schlossfreiheit and Schlossplatz are currently being reconstructed. But facing east towards the Spree, the Humboldt Forum presents an uncompromisingly contemporary aspect. The three Baroque facades in the Schlüter Courtyard are also being rebuilt. Here, too, the fourth facade will be modern in design.
The decision for reconstructing the baroque facades
In the summer of 2002 the German Bundestag passed a resolution to reconstruct the Berlin Palace as the Humboldt Forum. A large cross-party majority followed the recommendation of the international commission of experts known as "Historic Centre of Berlin", which advocated a museum, knowledge and meeting centre in the footprint and with the baroque facades of the Berlin Palace.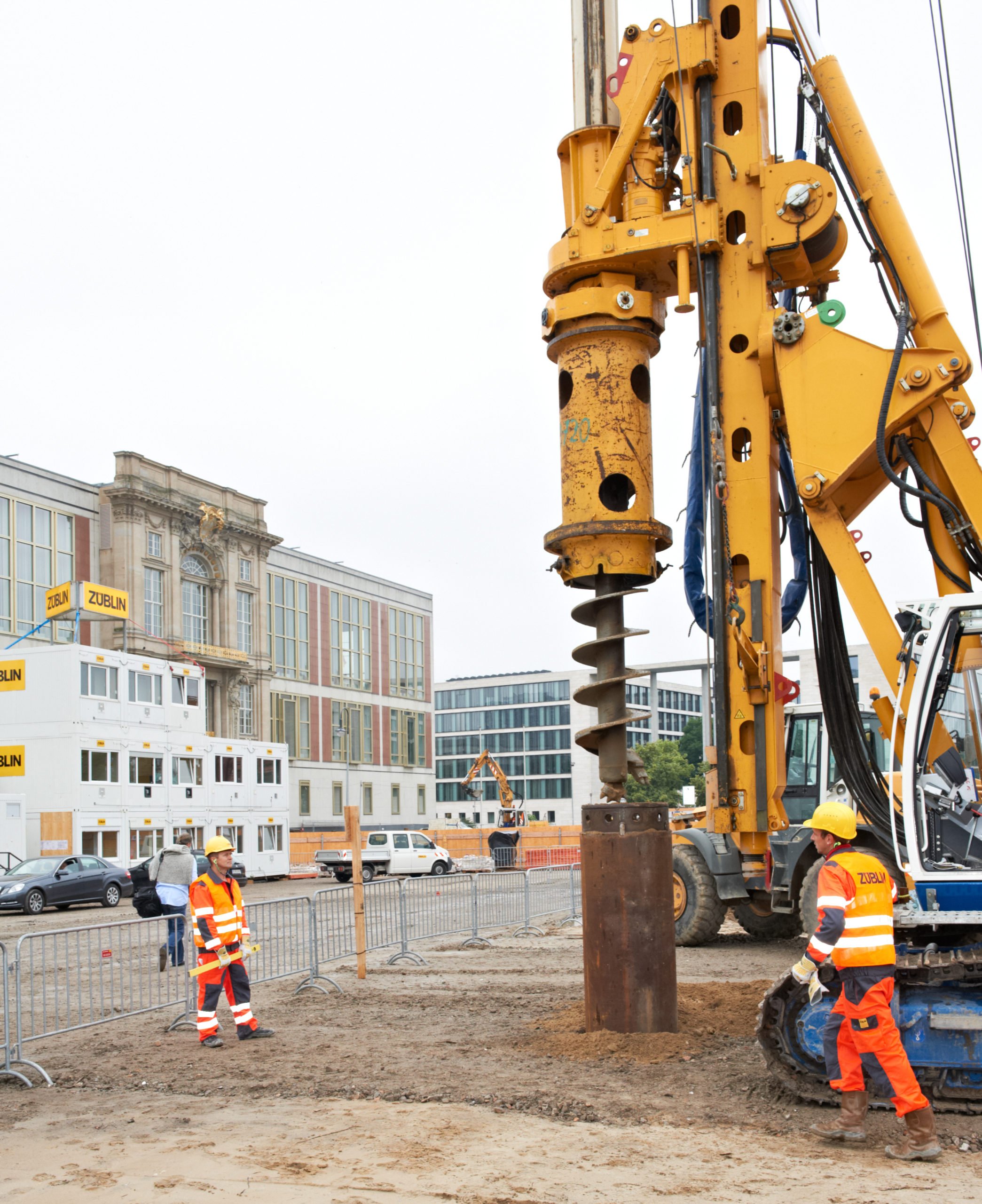 The construction pit being built, 2012.
© SHF / Stephan Falk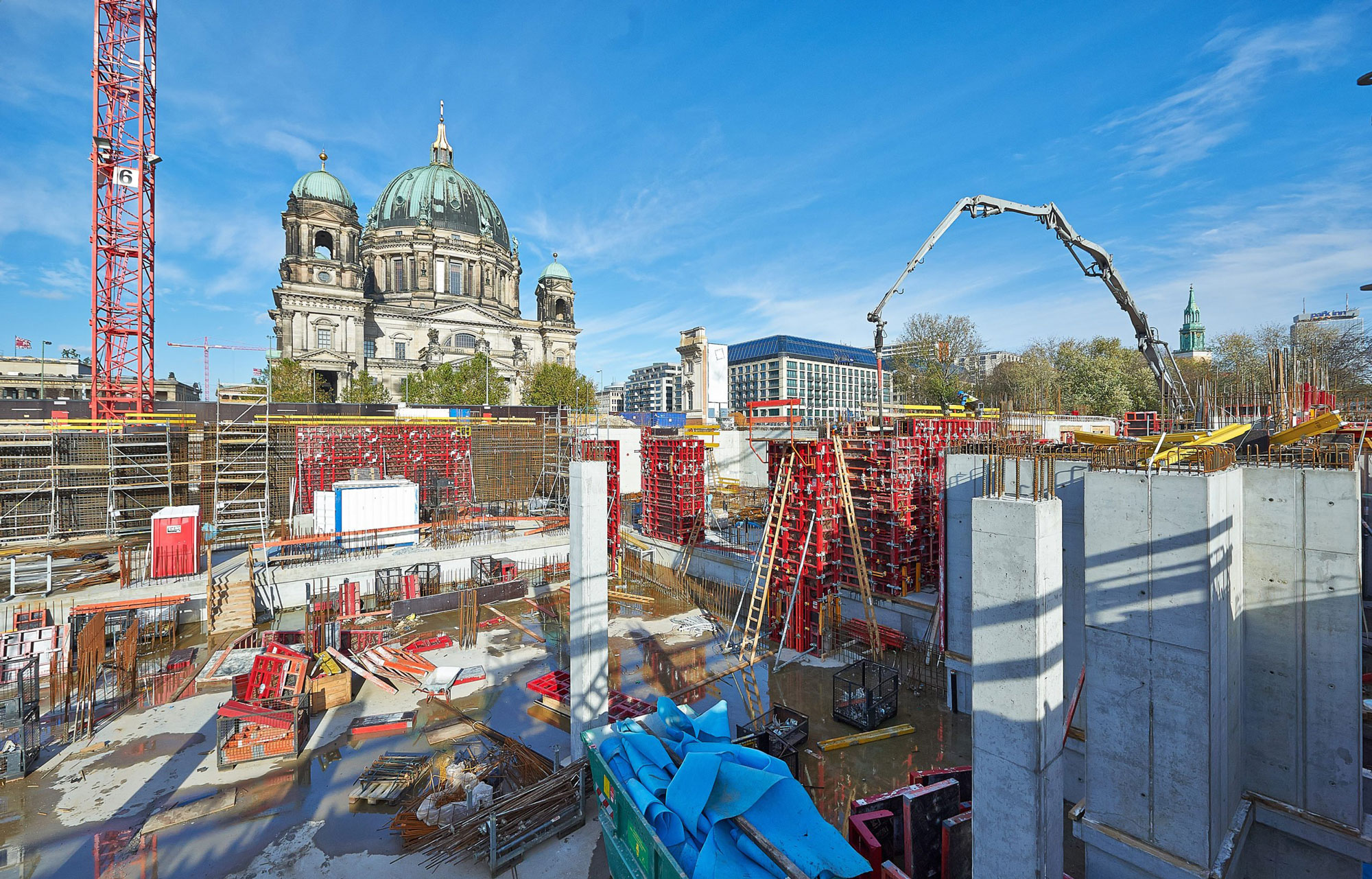 The basement, 2013.
© SHF / Stephan Falk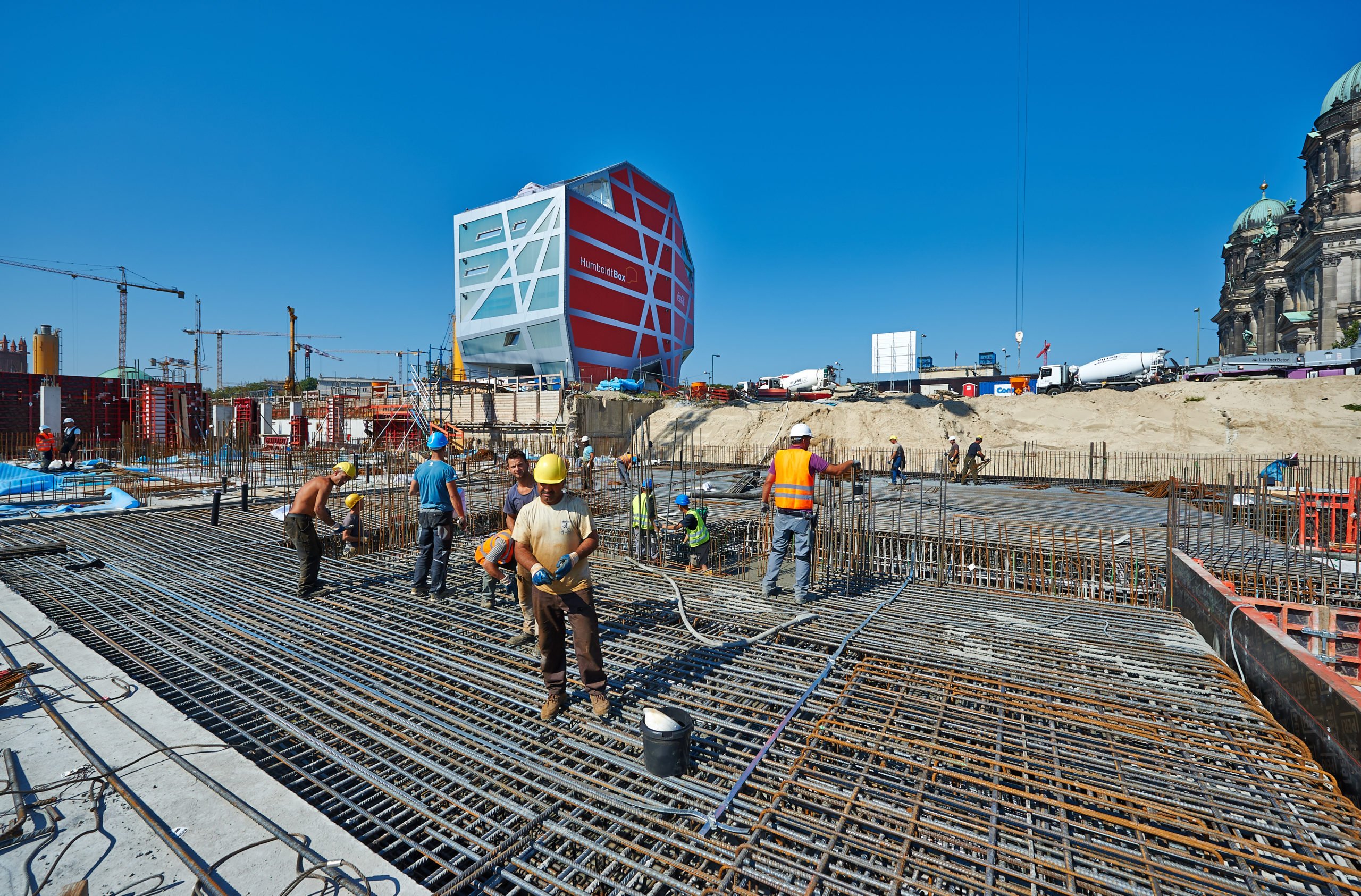 The Humboldt-Box, the Humboldt Forum's former information center in the background, 2013.
© SHF / Stephan Falk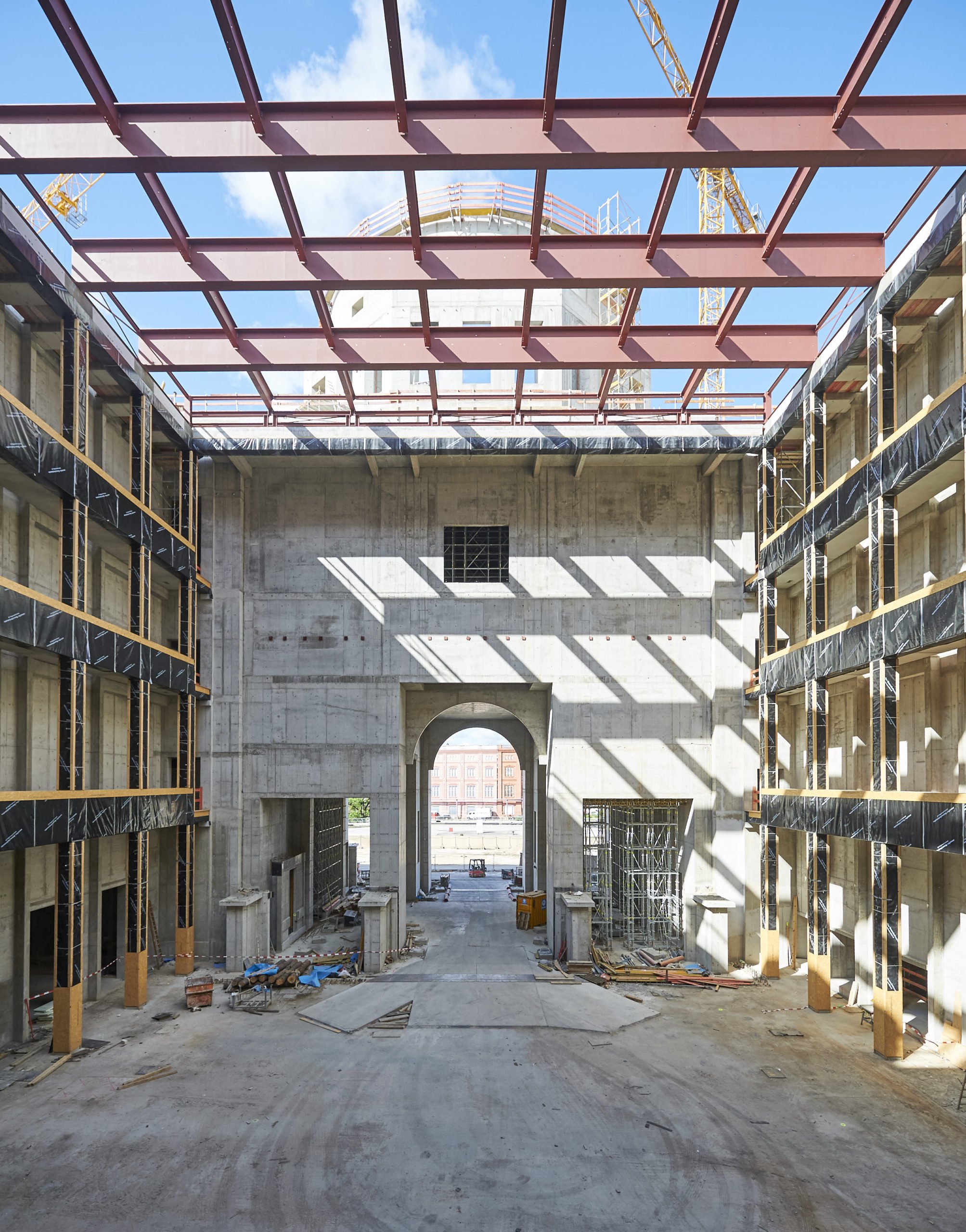 The Foyer, 2015.
© SHF / Stephan Falk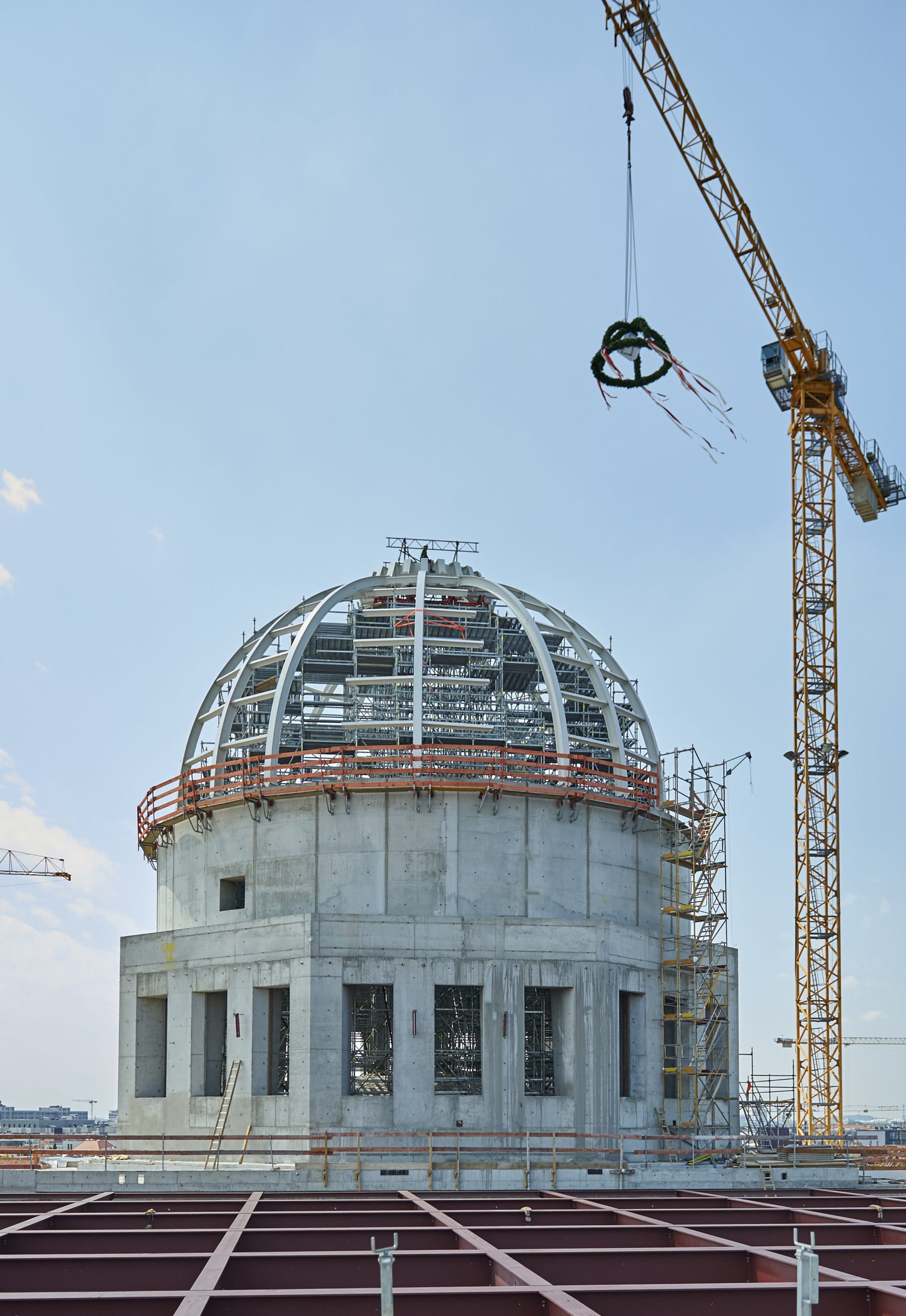 Topping out ceremony, 2015.
© SHF / Stephan Falk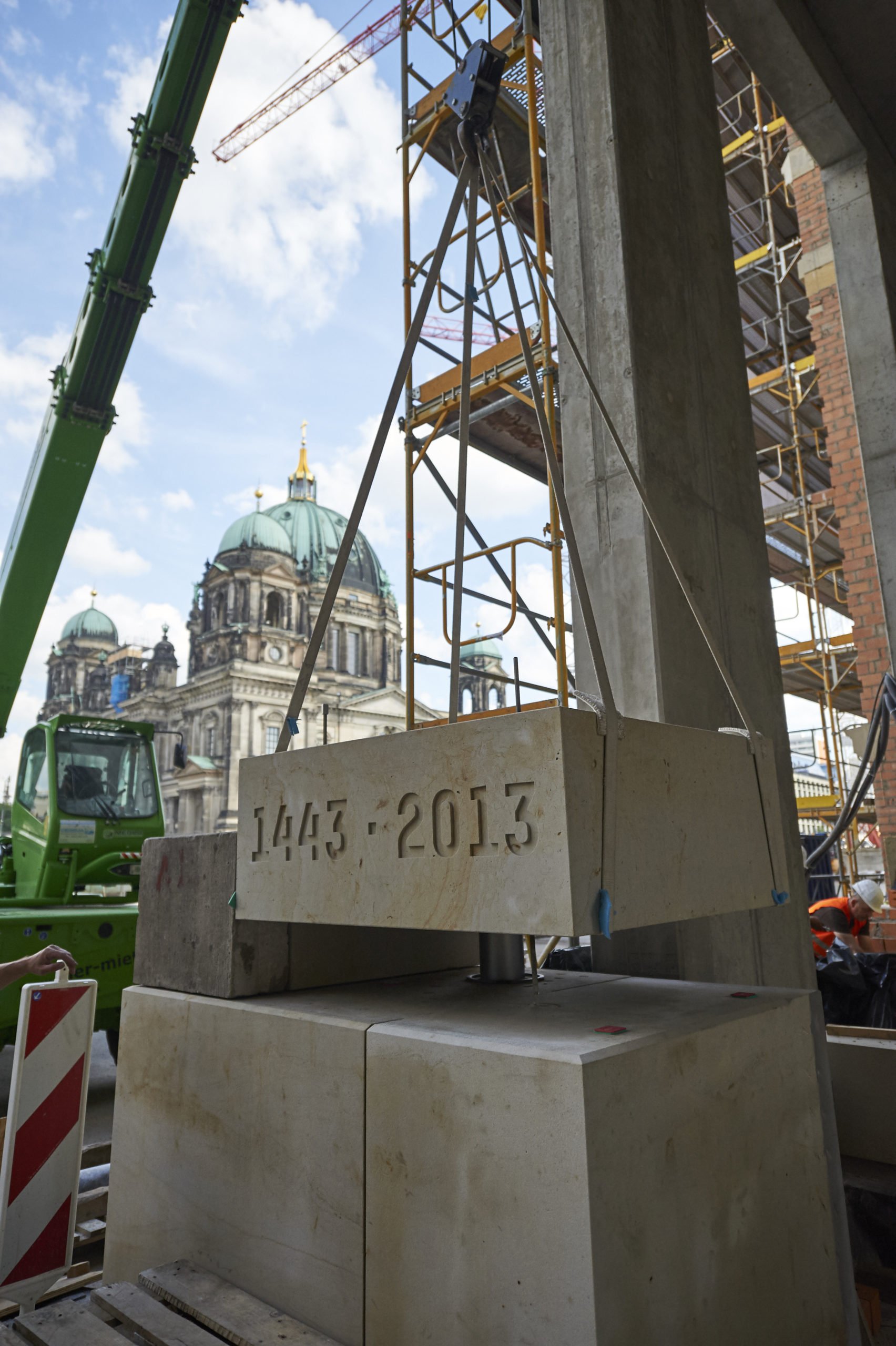 The foundation stone was moved to Portal 4 in 2016.
© SHF / Stephan Falk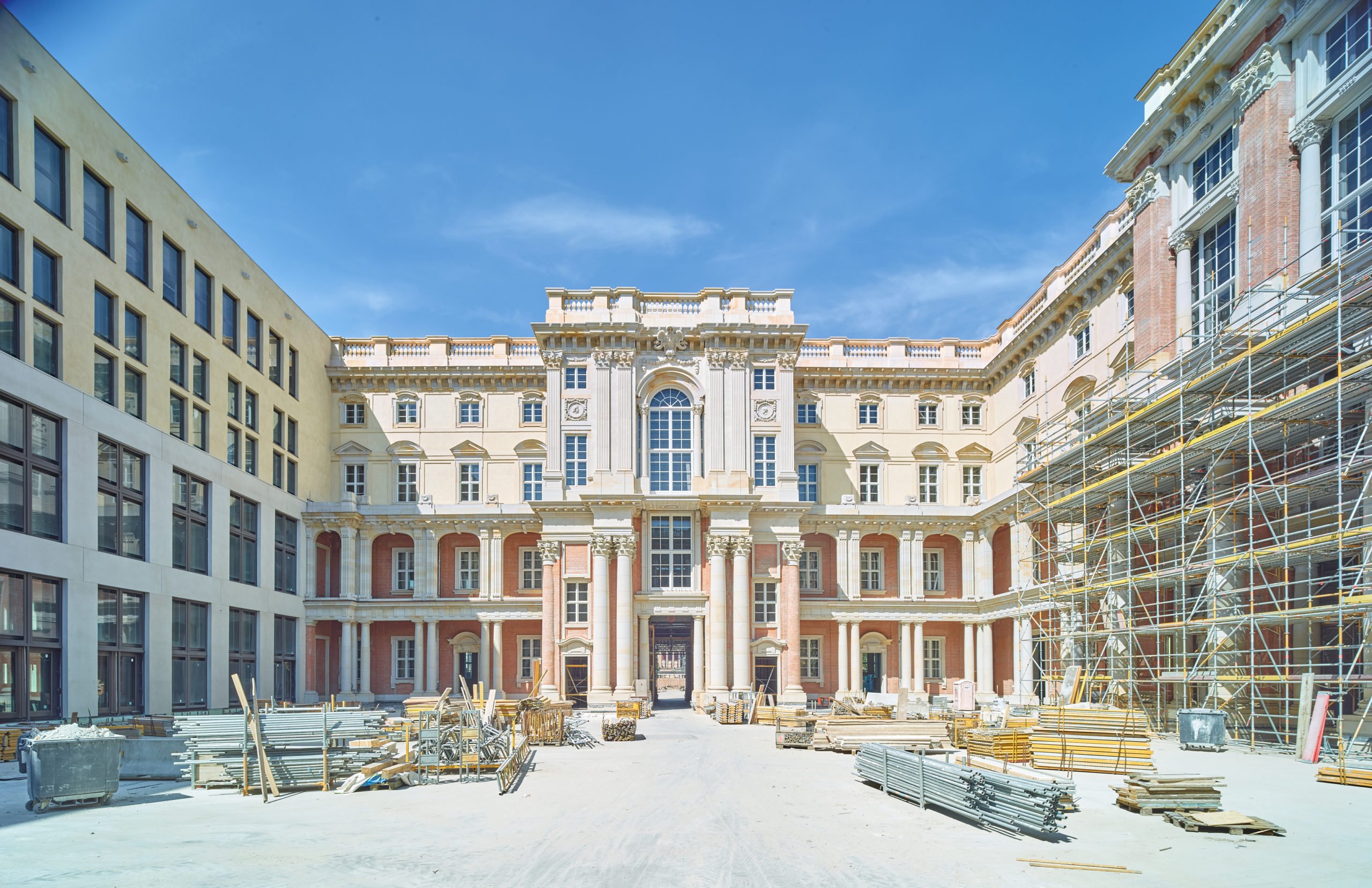 The Schlüterhof – for the first time without scaffolding, 2018.
© SHF / Stephan Falk