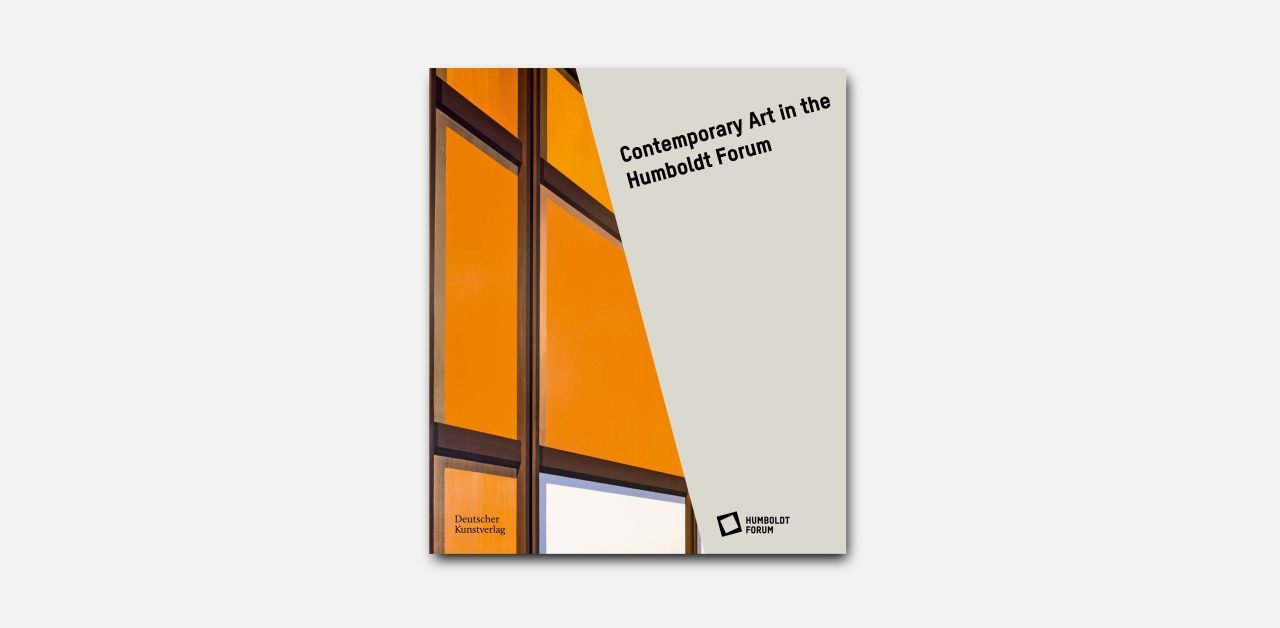 EN
image 1:
© Tim Trantenroth, Ohne Titel, 2020 / Stiftung Humboldt Forum im Berliner Schloss / Bernd Borchardt
A Japanese tea house, an audio installation with sounds of Nigeria, a two-part flag-pole made of bronze: numerous, often large-scale works of contemporary art can be discovered throughout the spacious displays at Berlin's Humboldt Forum. Works by artists from different cultures around the world enrich the collections shown in the exhibitions of the Ethnologisches Museum, Museum für Asiatische Kunst, and the Federal State of Berlin. In addition, seven works of Kunst am Bau (art in architec-ture) have been realised at the Humboldt Forum. They address the location's history and the Humboldt Forum as a site representing the world, encouraging encounters and exchange, or paying tribute to the Forum's namesakes, the brothers Wilhelm and Alexander von Humboldt.
This book presents selected works of art in informative, richly associative texts and impressive photographs. Together they offer entirely new insights into the diverse voices that make up the Humboldt Forum cultural venue.
Stiftung Humboldt Forum im Berliner Schloss (Ed.), Contemporary Art in the Humboldt Forum. Hardcover, German and English edition, 192 pages, 28 x 24 cm, Deutscher Kunstverlag EUR 34.00, ISBN 978-3-422-99031-9