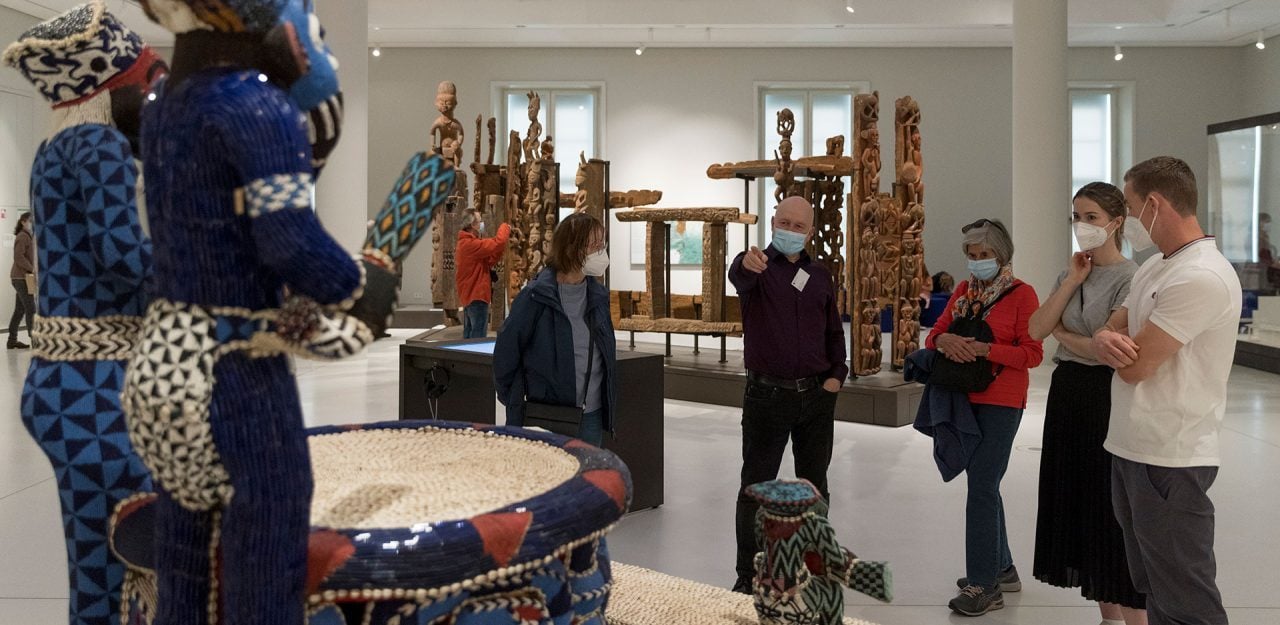 DE
Guided Tour
Colonial Presence
Public tour

{{currentEvent.start_hour}} – {{currentEvent.end | time_en}}

Past events
{{ time.start_TS | TS2dateFormat('DD') }}
{{ time.start_TS | TS2dateFormat('MMM') }}
{{ time.start_TS | TS2dateFormat('YYYY') }}
8 EUR per person
Please book your ticket in advance online or at the box office in the foyer.
Dates and ticket booking for the coming month are activated at the end of the previous month.
Duration: 60 min

German
max. 20 persons
Belongs to: Ethnological Collections and Asian Art
Since its foundation stone was laid, the Humboldt Forum has accompanied the debate on the topic of colonialism. Using selected objects from the Ethnologische Museum and the Museum of Asiatische Kunst, visitors dealt with the issues of provenance, the restitution of cultural assets and the effects of colonialism on our society today.