Berlin in connection with the world
Located on the first floor above ground of the Humboldt Forum, the exhibition will present Berlin as part of a world that is interconnected in many different ways. It will show how the city, its people and the events it launched have changed the world. And conversely, how global events – both past and present – have affected Berlin. On 4,000 square metres of space, the exhibition is a unique contemporary take on the city and its global interrelationships.
This steel door once secured the vault of the Wertheim department store, which was seized by the Nazis and then destroyed in the Second World War. After the fall of the Berlin Wall, the vault became the world-famous "Tresor" techno club.
© Private property Dimitri Hegemann, Kulturprojekte Berlin and Stiftung Stadtmuseum Berlin, photo: Alexander Schippel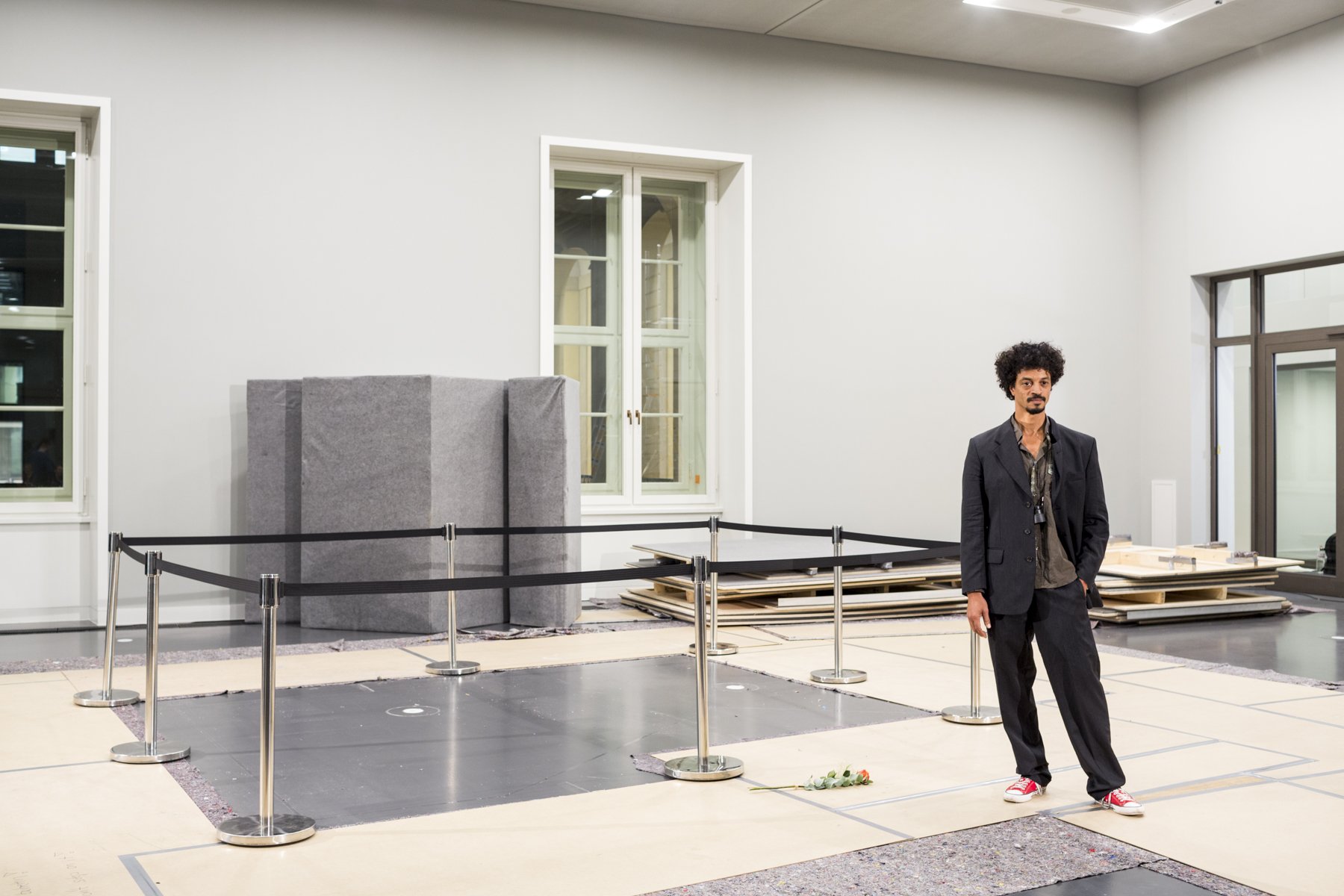 Philip Kojo Metz's invisible sculpture SORRYFORNOTHING highlights the gap in public awareness of the colonial wars and their victims.
© Kulturprojekte Berlin and Stiftung Stadtmuseum Berlin, photo: Louisa Marie Summer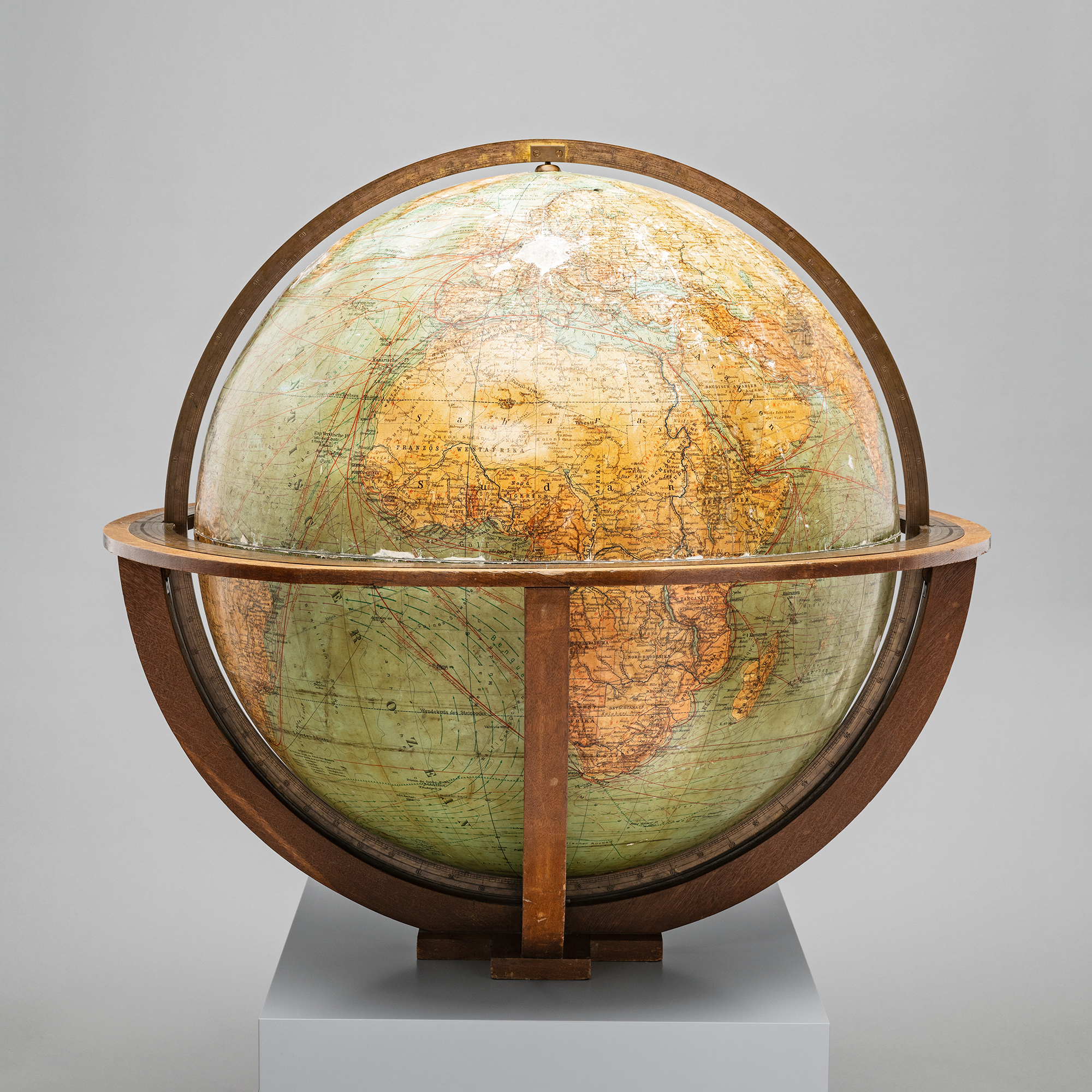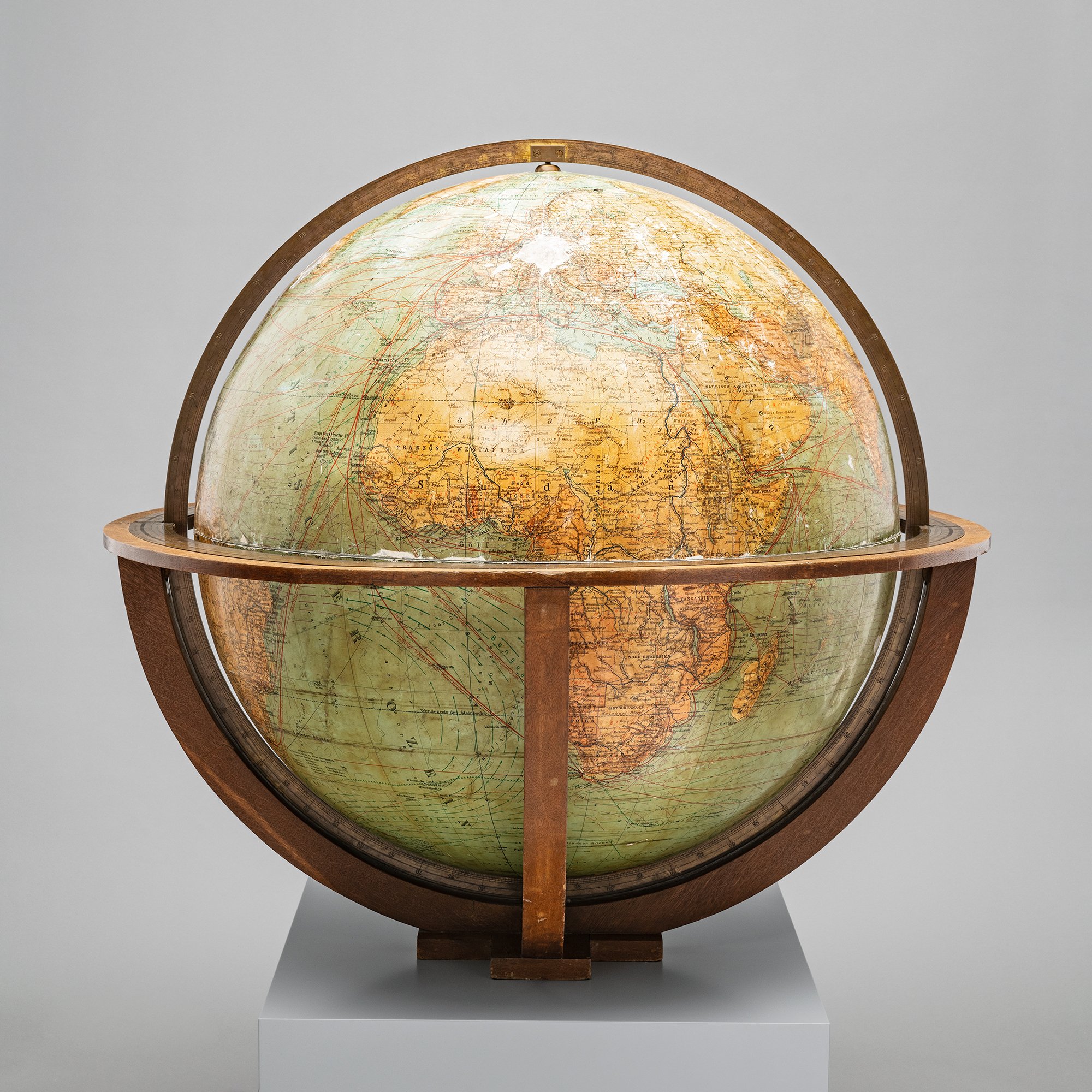 The "Columbus globe for state and industry leaders" symbolizes the Nazi regime's plans to conquer and dominate the world.
© Stiftung Stadtmuseum Berlin, Berlin Exhibition / SHF, digital reproduction: JesterBank GbR

The mural "Thinking the World" shows historical connections among countries and continents shaped by a worldview of conquest and acquisition.
© How&Nosm / Kulturprojekte Berlin and Stiftung Stadtmuseum Berlin, photo: Alexander Schippel
The exhibition's seven main rooms tell of Revolution, Free Space, Boundaries, Entertainment, War, Fashion and Interconnection. These aspects also feature in other metropolises, but in this combination they reflect the essence of the city. Rich in variety and full of surprises, the immersive installations and atmospheric presentations invite visitors into these realms and the underlying diversity of Berlin.
Connect with the Berlin Exhibition
Numerous participatory and media-based elements in each of the theme-based rooms invite visitors to join in. Wristbands available at the entrance offer an interactive tour with electronic links to the exhibits. At the end visitors receive a summary of their very own experience, and can engage in discussion with others about the exhibition's themes and their own personal connections with the world.
WORLD STUDIO – Explore and join in!
The WORLD STUDIO is part of the Berlin Exhibition. It is a place for workshops and opportunities, for impromptu action and joint projects in the city at large. On a space of 500 square metres, visitors can share their views of Berlin in the world and the world in Berlin, and launch or join projects. The WORLD STUDIO features three "cartographers" – specially designed large-scale installations that give visitors new and creative ways to make and experience maps.
The Berlin Exhibition is a coproduction of Kulturprojekte Berlin and the Stadtmuseum Berlin.
Franziska Schönberner

Press and Communications, Berlin Exhibition
on behalf of
Kulturprojekte Berlin GmbH