A space for the arts and vibrant controversy
Discussions, performances, concerts, family programs, festivals: a variety of events will take place in the Humboldt Forum's four halls from morning to night.
Encounter and new perspectives
The Humboldt Forum's daily events address topical issues, prompt inspiring encounters and open the way for animated exchange.  They provide some very unexpected approaches to the collections and temporary exhibitions as well as the history of the site itself.
On the Way to the Humboldt Forum
Ahead of it's opening, the Humboldt Forum hosted a diverse program of events throughout Berlin, with subject ranging from the Humboldt brothers, over climate change through post-colonialism.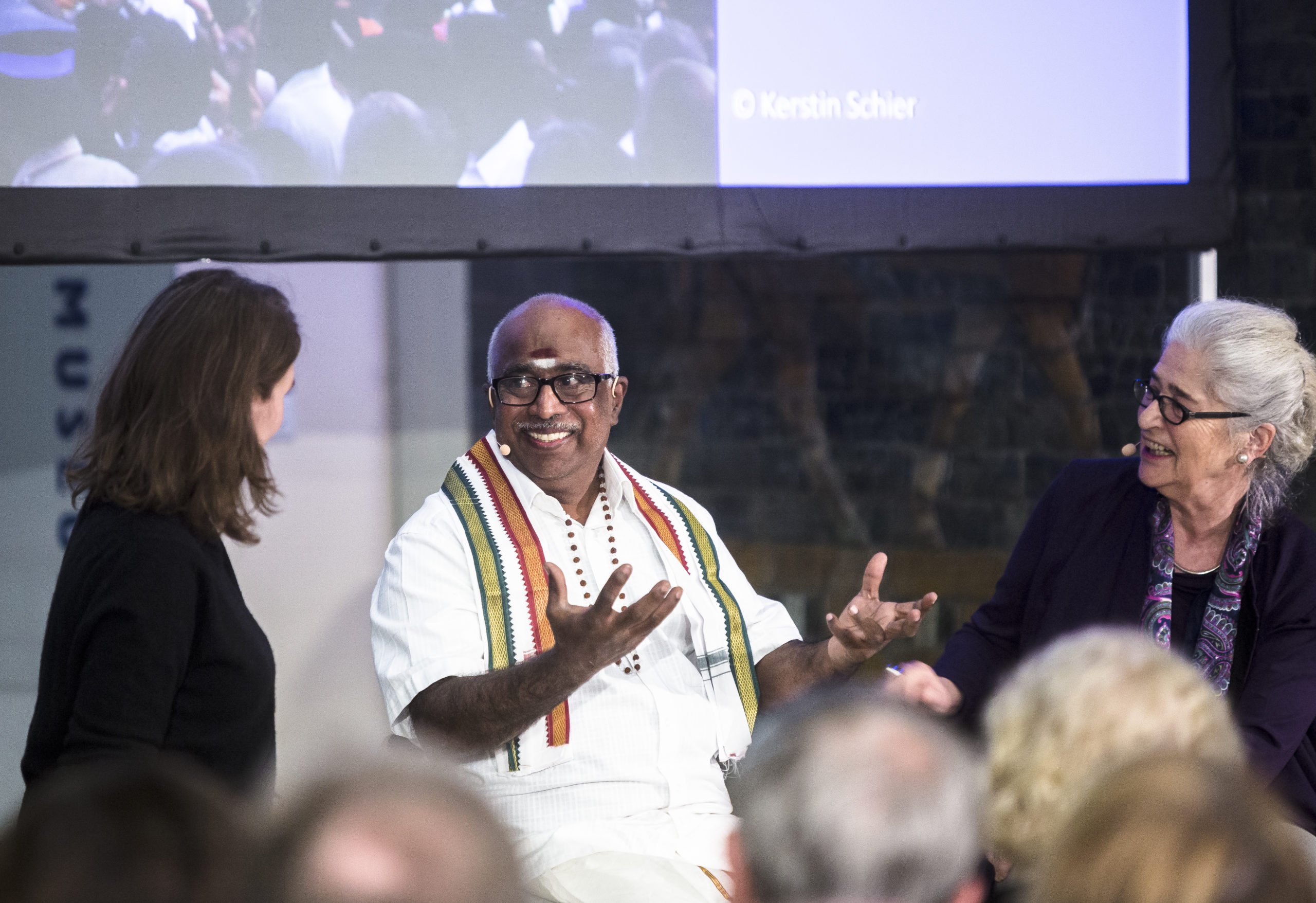 Vilwanathan Krishnamurty, vice president of the Ganesha Hindu Temple in Berlin Neukölln, and Brigitte Luchesi, religious scholar and ethnologist, during the discussion "Processions – pilgrims – parades" at the Pergamonmuseum in 2018.
© SHF / David von Becker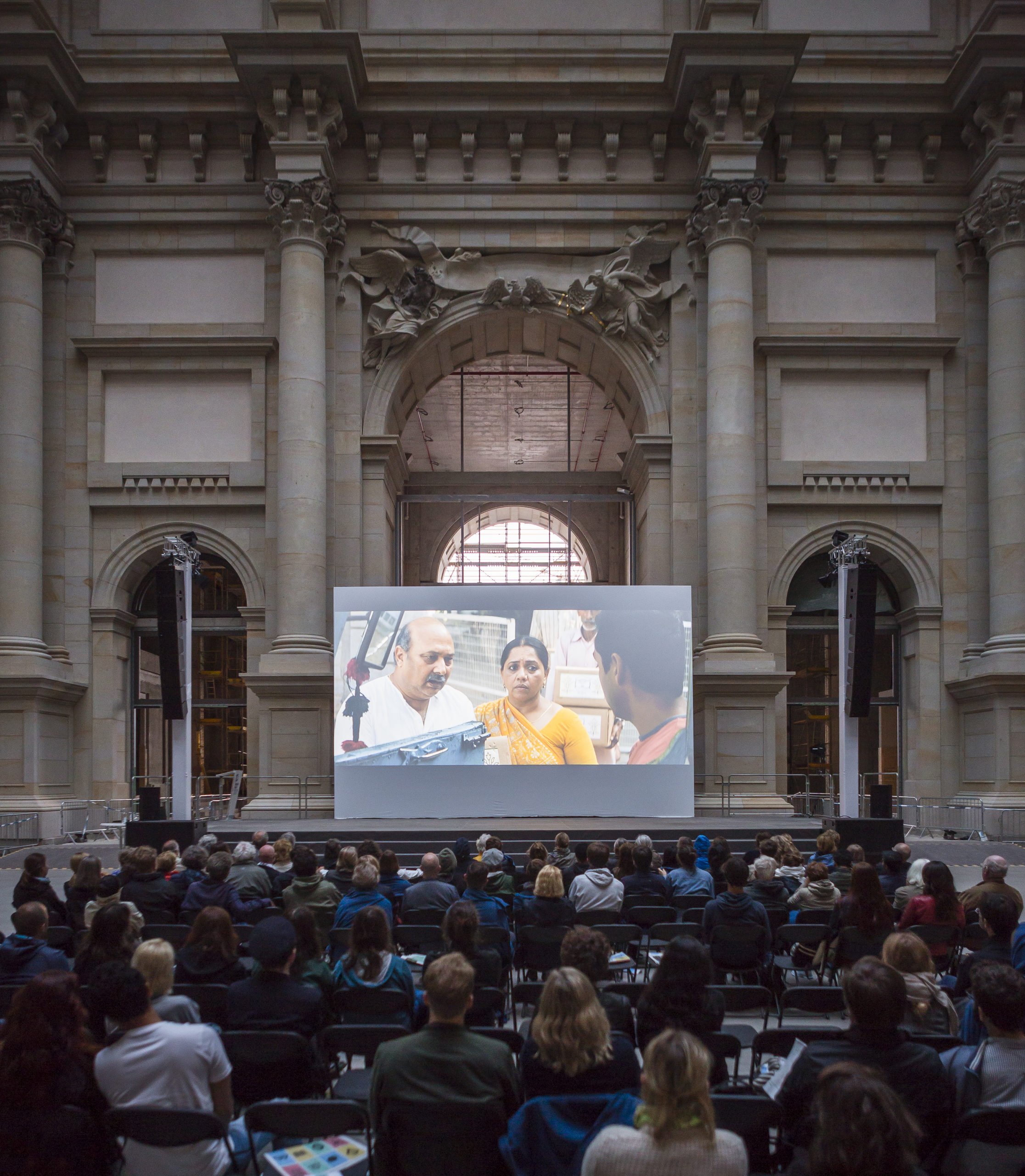 The pop-up cinema traveled throughout Berlin in 2017, also making a stop at the construction site of the Humboldt Forum. In the future there will be regular film programs in the Humboldt Forum.
© SHF / David von Becker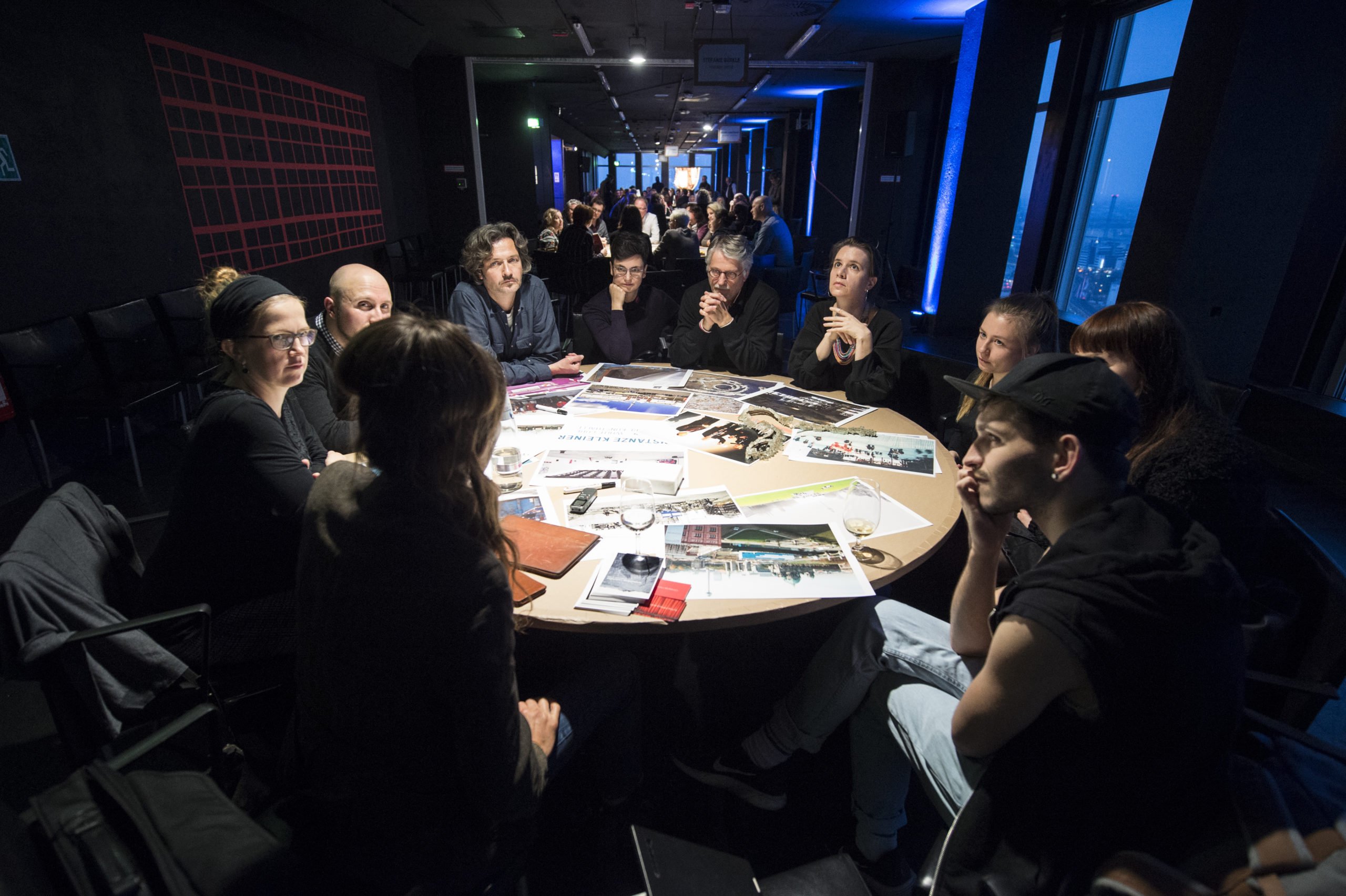 "Speed dating" event with organizers and artists who were involved in the interim cultural events held at the Palace of the Republic from 2004 to 2005, November 2017.
© SHF / Marco Urban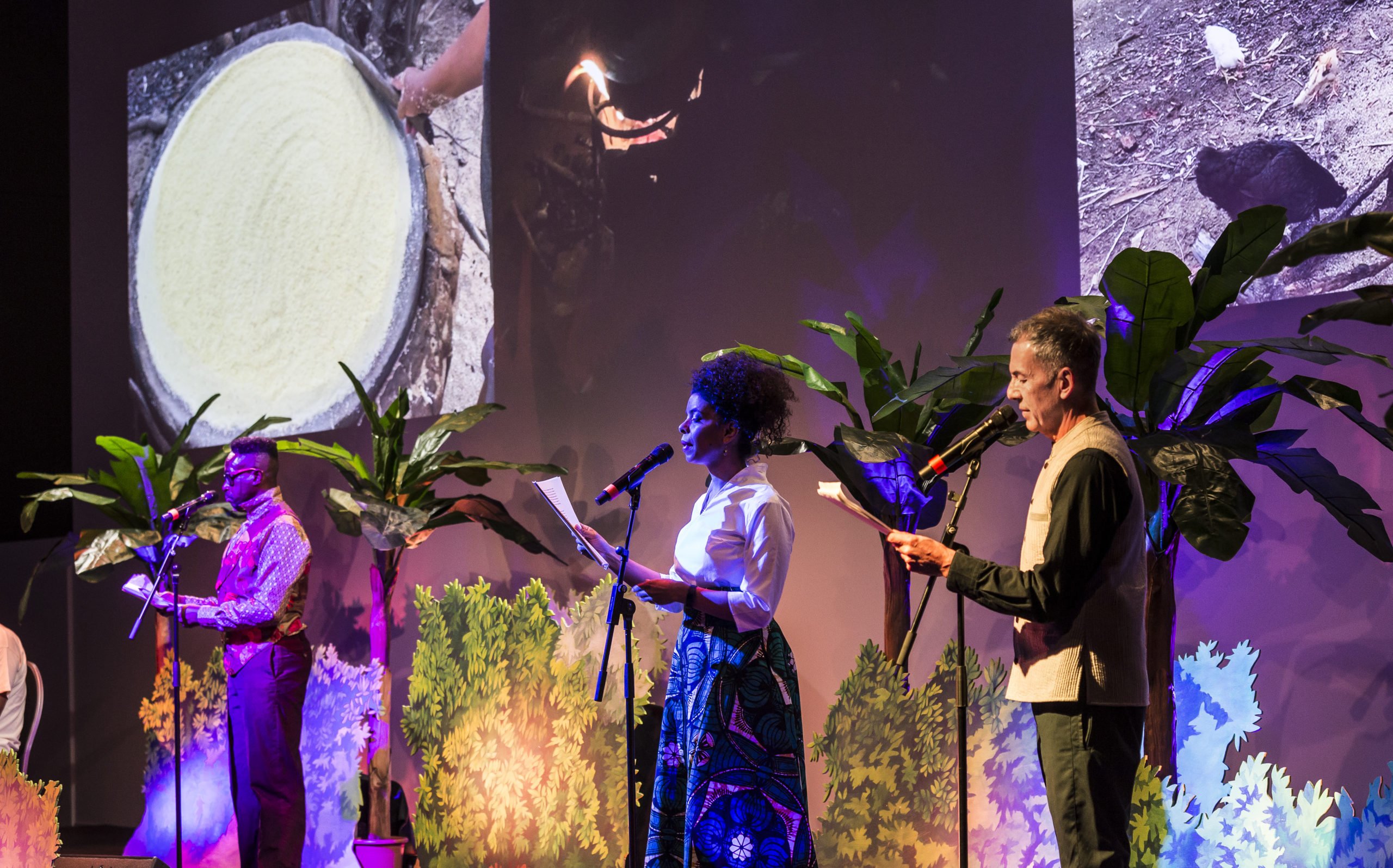 The performance "De bogas y remeros" (Of Bogas and Rowers) by Mara Viveros and a Latin American artist group was part of the program for the 250th birthday of Alexander von Humboldt, September 2019.
© SHF / David von Becker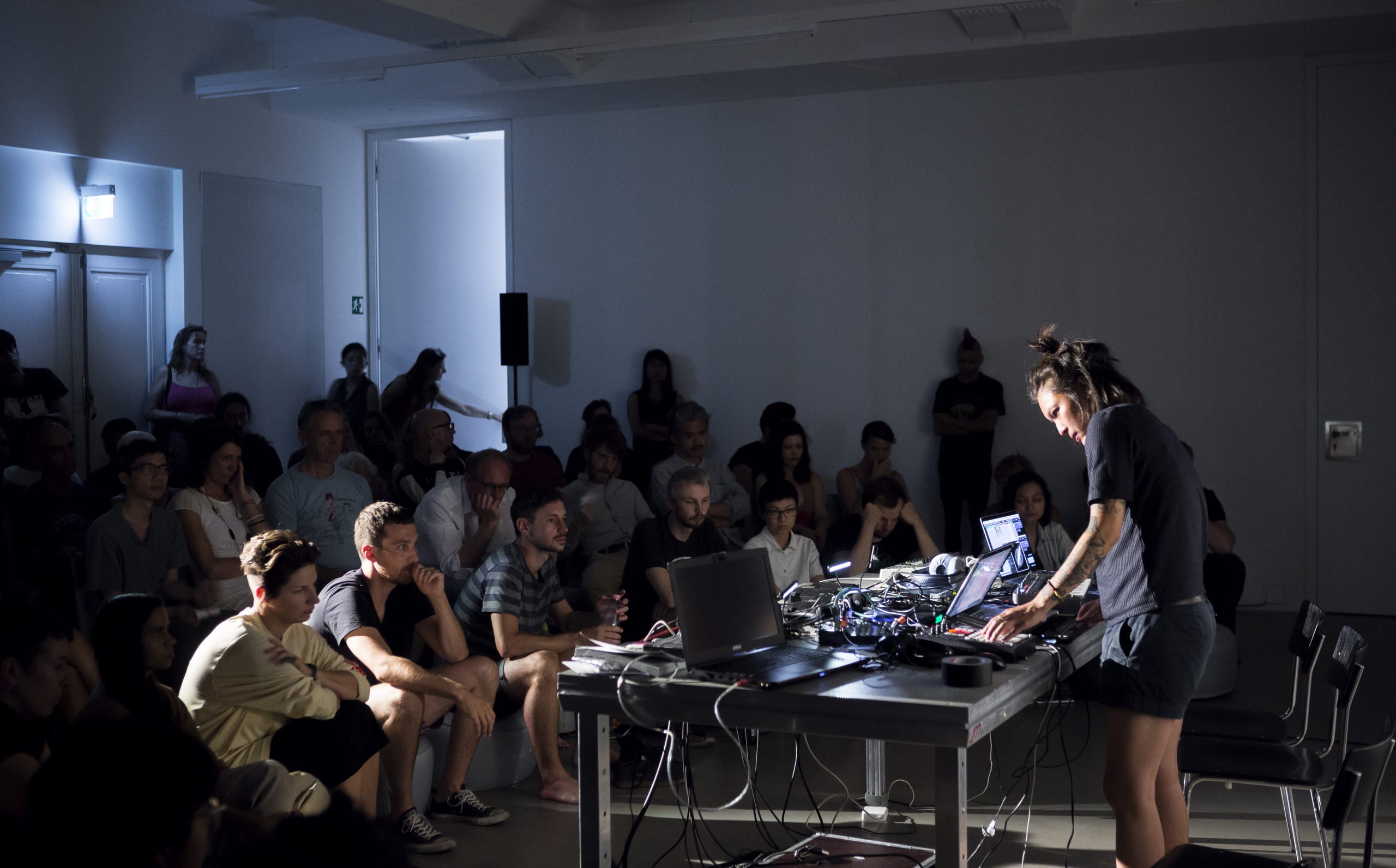 As part of the program "[Sound] Listening to the World", musician Liew Niyomkarn made South East Asian electronic music cultures come alive.
© SHF / David von Becker